Fifteen years ago, my husband, Todd, and I sailed across the Pacific Ocean from Mexico to New Zealand.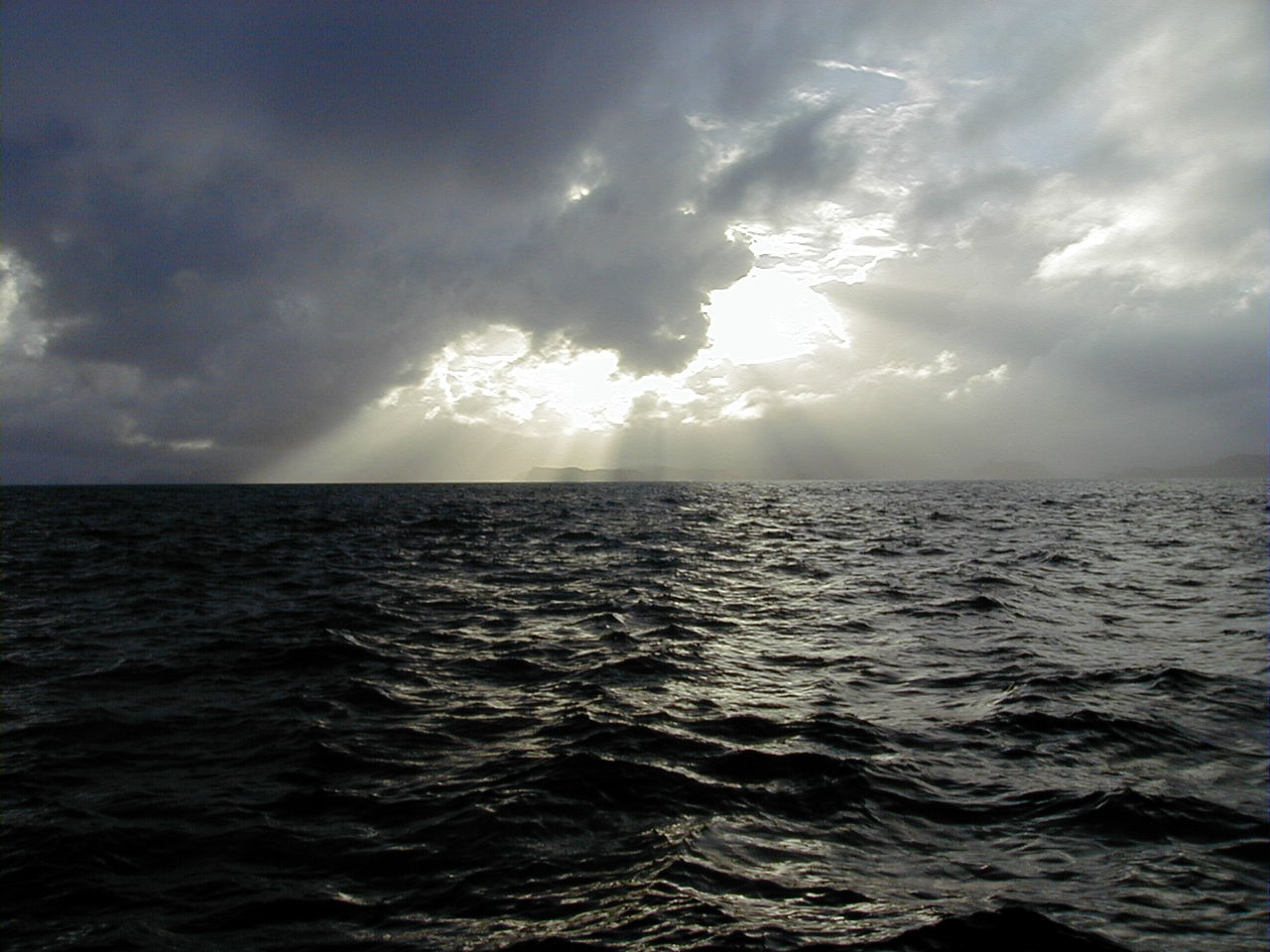 About a month ago, Christ and Pop Culture (CaPC), in their online members' magazine, published my article detailing some of our Pacific adventures. What we began as a sight-seeing trip, God turned into a spiritual journey.
"Ellen, come look at this," my husband, Todd, requested.

We were five days sailing into our first ocean passage from Cabo San Lucas, Mexico, to the Marquesas Islands of French Polynesia in 2000. We expected the 2,800-mile journey to take close to four weeks and possibly a full month of blue water sailing. I sleepily uncurled from the off-watch bunk of our Cal 34 sailboat, Mandolin. Todd presented me with a weather fax he had downloaded via our HAM radio to our laptop. It showed that a Tropical Depression had developed to the southeast in the Gulf of Tehuantepec, the birthplace of Pacific Ocean hurricanes. This weather system had the potential to kill us. It was heading our way.
I had wanted to write an overview of our experiences for some time and I thank CaPC for being the catalyst for me to finally write it down. Today, CaPC published the article on their website.
I think I might start a #RomanceOnTheHighSeas Twitter campaign. Some choice quotes:  Continue reading "Sailing to Paradise: Sin, Disease, and Natural Disaster" on CaPC →